Working together to improve – Annual Report 2022/23
25 September 2023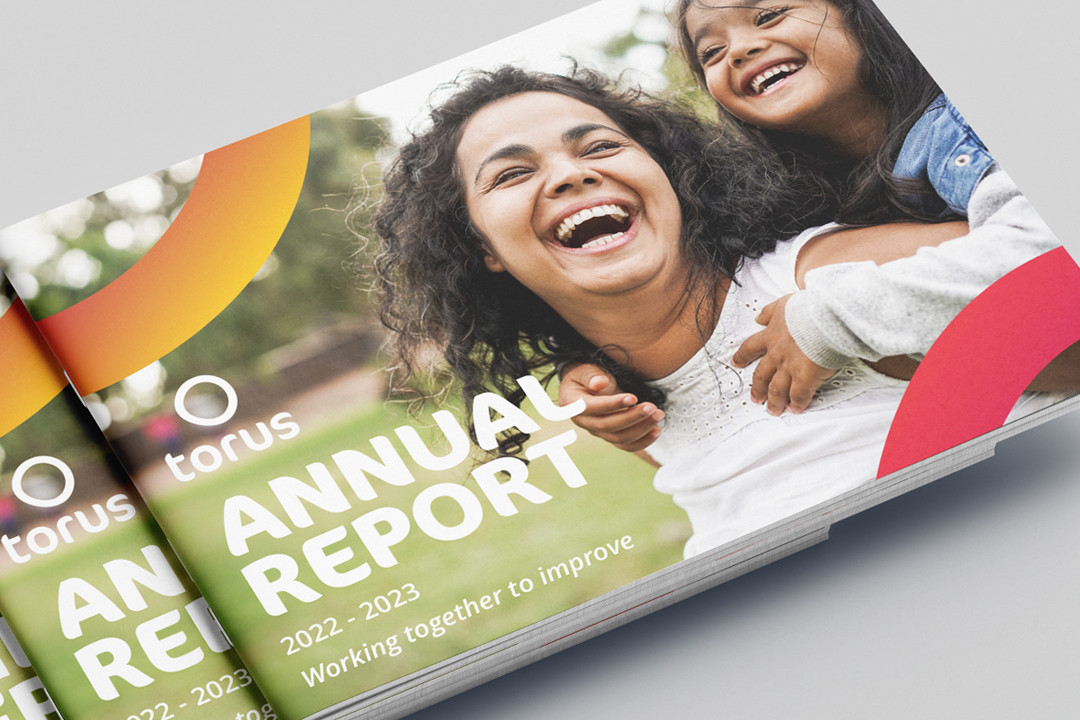 We're delighted to announce our Annual Report for 2022/23 has gone live!
The report explores performance across several key areas, including handling of complaints, customer engagement, support services, repairs, investment in homes, keeping you safe and providing value for money, providing a clear insight into our achievements and milestone moments over the last year, whilst also analysing areas under improvement. It is underpinned with examples throughout of how we're working in partnership with customers – tenants, leaseholders, and shared owners - to move forward and continue growing stronger communities.
The report is also about what we are doing to provide a consistently excellent service for customers. About how we are doing our best to listen and act quickly and effectively, always remembering that the customer comes first. Demonstrating our commitment to getting things right – first time, every time.
Another purpose of the report is to explain how we invest, manage, and monitor our money so we can do even more for you, your family, and your neighbourhood. It ends by showing these plans in the context of our key priorities and deliverables for the year ahead.
Producing and publishing the Annual Report is a key process in our yearly cycle, as it allows us to reflect and examine activity across the Group in detail. We also use it as an opportunity to ensure customers remain at the heart of everything we do.
The 2022/23 report is available in the following formats:
Torus Annual Report 2022/23 – accessible PDF version
The accessible PDF means you can use the 'Reachdeck' tool on the Torus website which adds speech, reading, and translation tools to the page, making content more accessible for people with dyslexia, literacy challenges, English as a second language, and mild visual impairments. You can also download and print offline.



A printed version is available by request for those who are unable to access the report digitally – request yours by contacting the Torus Tenant Voice Team by calling 0800 678 1894 (Mon-Fri 8am-8pm, Sat 8am-12noon) or emailing tenantvoice@torus.co.uk by Friday 3 November 2023.



Printed copies will be available in our public receptions, communal areas and supported living schemes for residents (from mid-October 2023).



Alternative formats: You can also the report in alternative formats such as braille, large print, and a different language by 31 January 2024 by calling 0800 678 1894 or emailing annualreport@torus.co.uk and we will do our best to help.


More of what matters to you
You'll hear a lot of tenant voices in this report and the difference they make. Our involved customers review the annual report, so it is shaped by the things that matter most to you. We are always looking for ways to improve. So, if you have any suggestions email annualreport@torus.co.uk. To find out more about how you can get involved and have your say, contact our Tenant Voice team on 0800 678 1894 (Mon-Fri 8am-8pm, Sat 8am-12noon), email tenantvoice@torus.co.uk) or click here.


Torus Financial Statement 2022/23
Along with the Annual Report, the Torus Financial Statement provides an open and transparent view of what we've achieved over the past financial year. You can download the Torus Group Financial Statement 2022/23 here (pdf).
We would like to say a huge thank you to all the fantastic customers who contributed to our 2022/23 Annual Report. Whether you posed for a photo, allowed us to share your story, or have been working with us to develop and improve our services over the years, your support is much appreciated.
We hope you enjoy reading the report and we look forward to hearing your feedback!