Cutting costs this Christmas
23 October 2023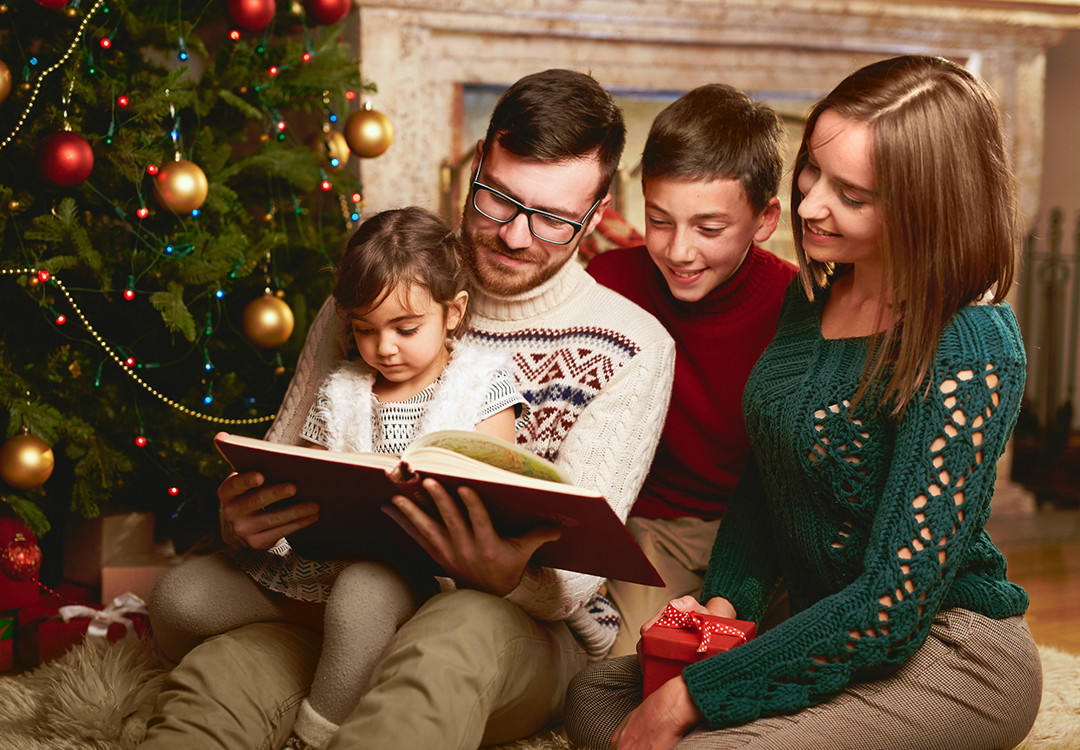 Christmas can be a magical time of year, but money worries can put a dampener on even the most festive of spirits.
To help you to enjoy your Christmas, without turning into Scrooge, we've pulled together 10 tips to help stretch your money further this festive season.
If you are really struggling to make ends meet and pay your rent or other bills, please speak to us.
Save money with a Secret Santa
Instead of buying gifts for everyone in your friend or family groups, why not do a Secret Santa? Simply put all your names in a hat everyone picks one out, one by one. Whoever you pick, you then have to buy them a gift for a pre-agreed budget.
With less time spent thinking about gifts for everyone, you can get creative selecting a meaningful present.
Make a list and check it twice
It might feel like Christmas wouldn't be Christmas without all the chocolates, snacks and other so-called essential treats, but a lot of that goes to waste. Make a list of things you actually want and try and stick to it.
Once your list has been created, you can start bargain hunting. Remember, mince pies and picky-bits can often be frozen so be sure to check for yellow stickers deals.
Create your own Christmas cards
Dig out those dodgy Christmas jumpers, tinsel and Santa hats from years gone by, gather your family – old, young and furry - and pose for the camera! Save money on postage and send your photo to friends and family over free apps like Facebook Messenger and WhatsApp (be careful when sending photos by text, you might get an unwelcome charge), with a personalised message. Christmas is the perfect time to reach out to friends and family and by sending your Christmas card virtually you might rekindle an old friendship.
The best gifts can be free
We know Christmas will be a lot smaller for lots of households this year. If you can, donate your time to a local charity, reach out to any neighbours who might be alone this Christmas and see if they need any support or agree to spend time with friends instead of exchanging gifts this year.
Save on electricity
Set the timers on your Christmas lights to cut down on any wasted electricity. Lots of Christmas lights have inbuild timers these days, or you can buy plug in timers for as little as £4.
Remember to keep safe with your decorations, find out more about how you can keep safe here
Pick a budget and stick to it
With all the excitement of Christmas, it's easy to get carried away and buy more than you need. An extra box of mince pies here, a small stocking filler there – it all adds up. Spend some time to figure out what you actually need and stick to it.
Gift your time
With everyone's wallets feeling the squeeze this Christmas, why not ask people what they need, not what they want? You could offer to babysit the youngsters, wash and iron their clothes or tidy their gardens.
Don't let your bills get to boiling point
When you are planning your cooking, look to cook as much as you can in one go as opposed to tuning your oven on and off to cook smaller amounts of things. Always remember to turn your oven off when you have finished cooking.
If you are only cooking a small amount, why not share oven space with a neighbour, friend or relative.
Love your leftovers
It doesn't matter how frugal you are at shopping, there always seems to be leftovers around the Christmas holidays. Create a curry with leftover turkey, save your gravy and veg and make a pie and freeze any cheese to use later.
Getting the most of your money and bagging a deal
While Black Friday is relatively new in this country, its quickly taken over both the highstreets and online stores and can be a great opportunity to grab a bargain before the big day if you are planning a big spend.
But you need to be prepared - it's easy to get carried away and buy things you don't want or need. Create a Wishlist and keep an eye on prices in the run up to Black Friday (Friday 25 November) so you know what a real bargain is.
If you are thinking about borrowing money, please don't get bitten by a Loan Shark. A small loan from an illegal loan shark can quickly lead to massive repayments. For support, call Stop Loan Shark's 24/7 helpline on 0300 555 2222 or visit their website.